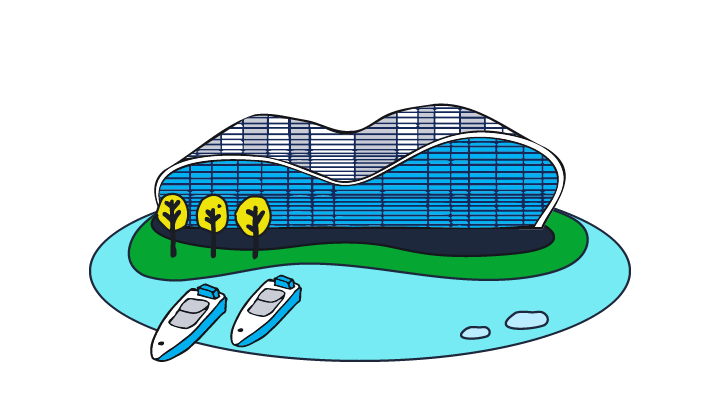 As Taiwan's largest port city, Kaohsiung is rich in marine, trade and cultural resources. This tour will explore art, heritage and fisheries in the hope that education can sustainably carry forward traditional port city culture and revitalize its traditional industry.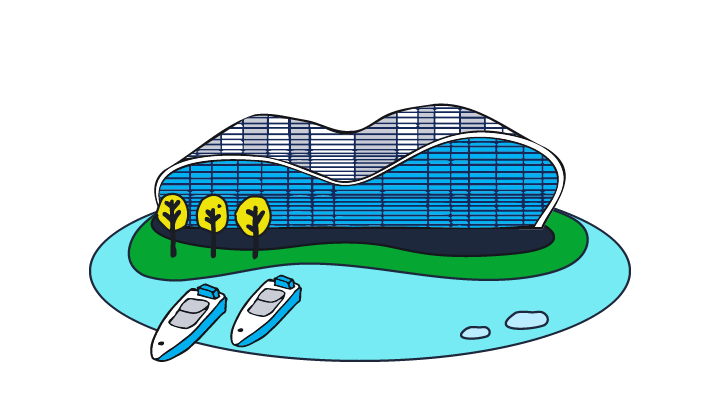 Kaohsiung Exhibition Center
The Kaohsiung Exhibition Center is located on 4.5 hectares and has capacity for 1,500 standard booths. There is 1 large conference room with capacity for 2,000 people, 2 medium conference rooms with a capacity of 800 people each, and 10 conference rooms for 20-40 people each, as well as a port-side exhibition plaza and large-scale outdoor display screen.
Address: No. 39, Chenggong 2nd Road, Qianzhen District, Kaohsiung City
Website:
https://www.kecc.com.tw/zh-tw
Shanjinwu: Silkscreen Printing Experience

Influenced by Japanese culture, Taiwanese fisherfolk have been hanging up large fishing flags during the launch ceremony of new boats since the 1940's, and the production of these flags slowly began to take root in Taiwan. With a gradual decline of Taiwanese flag makers, the traditional craft of fishing flag making was almost lost as well. To revive the craft, Shanjinwu began a nationwide search effort for the lost skills of fishing flag making. The Shanjinwu brand was was created to give the traditional craft a new lease on life.
A 30-minute guided tour will explain the vibrant historical context of the fishing flag and how the production technology for making fishing flags was restored through the study of historical materials. Next is a 1.5 hour fishing flag silkscreen printing experience to learn the unique methods of the process. A team building activity will be integrated, and the company logo of the guests can be included on the silkscreens, so company elements may enhance guests' sense of connection with the activity and the uniqueness of the experience. Economic benefits generated during the experience include creating employment opportunities and promoting the effects of local culture and products on sustainable tourism.
Mr. Su's Happy Fishery: Fishery Culture Experience

The Yongan Xingang Community Cooperative is an important grouper breeding zone in Taiwan. Joint efforts by community residents and returning youths have revitalized the fishing villages, successfully transforming the area into a sightseeing attraction. Mr. Su's Happy Fishery has developed its own breeding system, refraining from using groundwater to conserve Taiwan's water resources. The fishery's products are strictly controlled according to food safety standards, complying with SGS inspections per EU standards and ISO22000 dual-standard certification. (English language tours need to be reserved in advance.)
A 40-minute guided tour will explain about the surrounding environment and breeding ecosystem and professional fishermen can be observed as they feed and select fish. The next 40 minutes is free time to roam about the fishery, where guests can observe the efforts of community residents and returning youths in local refurbishment and transformation, which help to promote positive economic, social and environmental ties among urban, suburban and rural areas by enhancing national and regional development and planning.