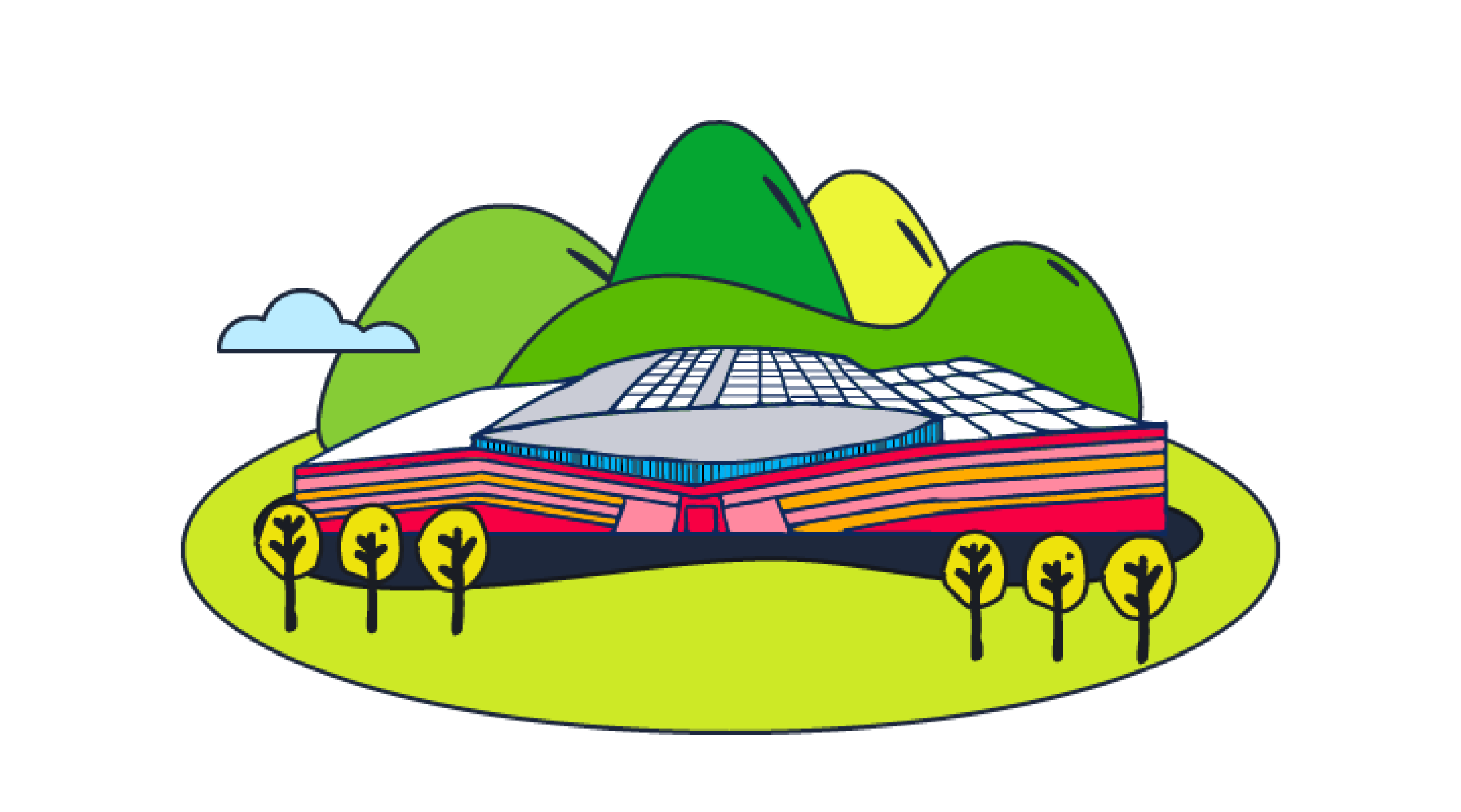 Old Stories within Brick Walls
Guests will have access to local craftspeople and be able to immerse in local culture, enabling them to experience the beauty in combining sustainability with living.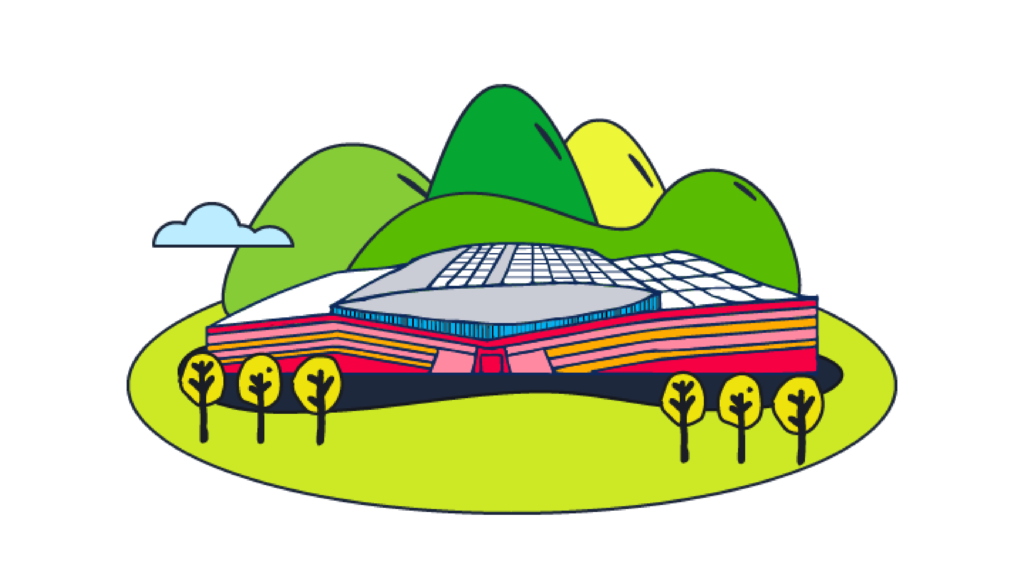 International Convention Center Tainan
ICC Tainan features local imagery such as kunshen (topography similar to a sandbar surrounding a lagoon or inland sea) and red walls, plus has the highest column-free exhibition venue in Taiwan. It includes 2 large conference rooms with a capacity for 1,000 and 800 people respectively, 5 medium conferences rooms for 100 people each, and 3 small conferences rooms for 20 people each.
Address: No. 3, Guiren 12th Road, Guiren District, Tainan City
Website:
https://www.icctainan.com
Tainan Wu Wanchun Incense Shop: Incense Making Experience

Some believe incense forms a bridge between people and spirits; it is an indispensable part of Taiwanese beliefs and culture. With the rise of environmental awareness, incense shops have borne the brunt of changes and developed a new operational format to allow residents to learn firsthand how incense is made, and the complex and tedious manufacturing process involved behind it. (English language tours need to be reserved in advance.)
A 30-minute guided tour in a non-polluting, walk-and-read format will show Tainan's old neighborhoods and visit the first Matsu temple in Taiwan, the Kaitai Tianhou Temple. After learning the significance of temples to Taiwanese people, a 2-hour incense making experience featuring fourth-generation craftsmen of the Wu Wanchun Incense Shop will follow. Hand crafting natural incense means there is no addition of chemical fragrances, plus the incense is air-dried so that subsequent use will not adversely impact the environment. After the experience, guests can visit the store to observe incense making by an 80-year-old craftsman. This attraction creates employment opportunities and promotes local culture and products.
Fucheng Guangcai Embroidery Village: Taiwanese Embroidery Experience

Famous for its Taiwanese embroidery, Fucheng Guangcai Embroidery Village was even featured at New York Fashion Week. Taiwanese embroidery is a timeless handicraft that is close to life, whose use was mostly limited to religious rites and folk customs in the past. As a sign of moving from traditional to contemporary, crafter Lin Yu-Chuan signed up for the Tainan Traditional Folk Craft Contest in 1998 and won third prize, officially establishing embroidery as a publicly recognized craft. Since then, he has been dedicated to teaching the craft, setting up an embroidery village and accepting students with the aim of cultivating new embroidery talent for Taiwan. (English language tours need to be reserved in advance.)
A 15-minute tour will have guests be personally received by craftsman Lin Hsiu-Chuan for a stroll to the experience site to begin the embroidery learning experience. For 3 hours guests will learn Taiwanese embroidery techniques unique to Taiwan. They will be able to reinterpret the craft to give it new significance, learning to create flat embroidery lines by stitching and completing a piece of embroidery filled with auspicious meanings with slow and careful attention. Participation in the attraction and experience will play a part in boosting the sustainable tourism industry, creating employment opportunities and promoting local culture and products.
Chuan Mei Theater: Hand-painted Movie Billboard Experience

The hand-painted movie billboards of Chuan Mei Theater are a result of nearly a dozen years of honing skills. The one-of-a-kind craftsmanship has stunned international film circles and are preserved at the theater that once inspired Ang Lee's dream of pursuing filmmaking. In an era of decline of second run theaters, manager Yen Chen-Fa decided to give the old theater a fresh new look by developing a movie billboard experience and theater tour. (English language tours need to be reserved in advance.)
A 2-hour hand-painted movie billboard experience will feature unique billboard painting techniques. Guests will take part in an original team building painting activity, where each member will work on a part of a billboard painting, distributing the work among themselves through discussion and teamwork, fostering team commitment in the process. A group photo outside the theater will be taken with the completed billboard to preserve a lasting memory for the team. After the painting activity, guests will follow the director of Chuan Mei Theater in discovering its history and hidden corners for 1 hour. The world-famous hand-painted movie billboards have driven development in surrounding attractions and cultural and creative products, bringing about shared benefits, boosting the sustainable tourism industry, and creating employment opportunities for locals.
Guantian Black Gold: Water Chestnut Shell Experience

Guantian District is the main production area for water chestnuts, accounting for 70% of total domestic production. The resulting byproduct of thousands of tons of discarded water chestnut shells each year have caused a headache for local environmental protection. Guantian Black Gold successfully designed a process to carbonize the shells, converting them into a charcoal material that complies with international standards, putting the 3R's of "reduce, reuse, and recycle" into practice and significantly reducing waste. (English language tours need to be reserved in advance.)
A 30-minute guided tour will show Guantian Black Gold patented carbonization equipment and the concept of circular economy, as well as the journey of converting discarded water chestnut shells into precious charcoal. Following is a 1.5-hour practical DIY experience to make cement vessels, deodorizer packs, and charcoal purifier packs to personally experience being a part of a circular economy. Water chestnut shell charcoal can be packed by guests into purifier packs marked with their company name and made in a quantity to counteract the carbon emissions produced by their trip. The purifier packs can be given to water chestnut farmers to be returned to water chestnut fields to purify the water. After the experience, guests can enjoy a taste of an exclusive "water chestnut milk dew" beverage and admire works of art made from water chestnut shell charcoal. Guanjin Black Gold has developed many cultural and creative products from water chestnut, creating employment opportunities and promoting the effects of local culture and products on sustainable tourism.