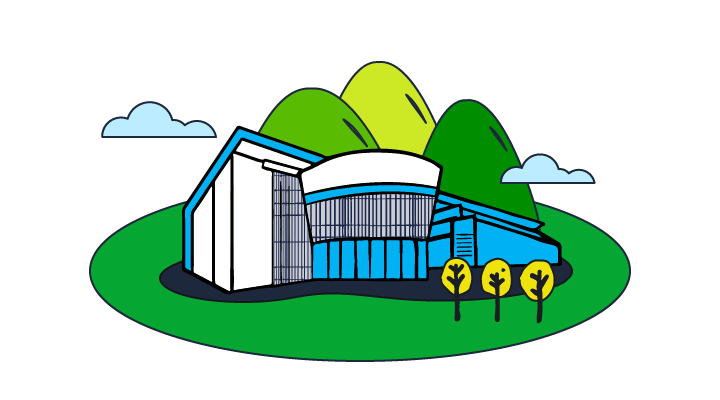 Colorful Fishing Ports Tour
This tour highlights the convenience of Taiwan and diversity of marine-themed and seaside attractions.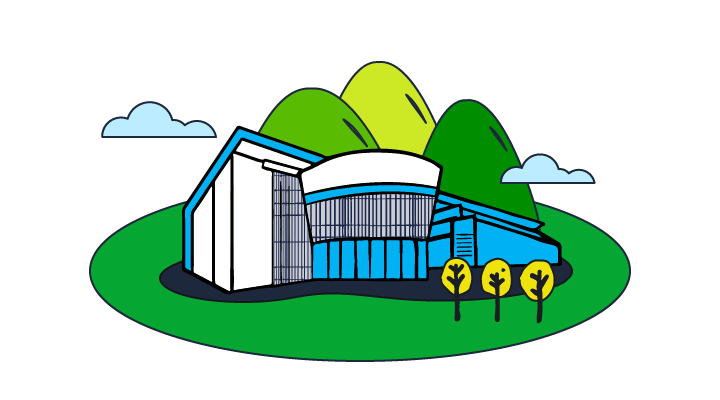 Nangang Exhibition Center
Nangang Exhibition Center is equipped with conference rooms and exhibition halls suitable for holding large-scale concerts, international conferences, incentivized travel, and corporate dinners. The international standard exhibition halls have injected new life into the exhibition industry and driven peripheral development. The venue is green building label certified by the Ministry of the Interior and is a gold-level green building, having passed seven assessment indicators: green transformation, water conservation, daily energy saving, CO2 reduction, indoor environment, water resources and sewage and waste improvement.
Address: No. 1-2, Jingmao 2nd Road, Nangang District, Taipei City 11568
Website:
www.tainex.com.tw

With the experience of the past, strive to create the future, "Commission store" continues the concept of "entrustment", follows the trend of the times to seek innovation and change, while maintaining the original spirit, connects new values across generations, and creates a characteristic business for young people returning home and practice the concept of entrepreneurial friendliness. Since the commission store itself is the ancestor of the "purchasing agent" industry, the local supplier work with government, recently set up the "Ho! Ki! Commission store" as souvenir store, combining local features like mountain, sea and city. Providing feature local souvenirs and cultural and creative products, gather famous brands from all over the district and present to customers. (English language tours need to be reserved in advance.)
Guests can travel through time and go back to the 1950s, when Keelung is known as "Taiwan version of Fifth Avenue", which can be called the ancestor of Amazon or Taobao, the purchasing agent. In the era without the Internet, Keelung has already been at the vanguard, integrating functions like Taobao, Shopee, MOMO, and PChome to create an independent positioning. In addition to feature local product, the walking tour itinerary here combines architecture, art, literature and history, food, film and television dramas, and "fish auctioneer" elements, leading the VIPs to visit the streets and alleys of the commissioned district, travel through history and time. Through the DIY experience of marine waste recycling, the delegates can further contribute to the local environment, and think about the causes of marine waste are closely related to daily life, and can appreciate the preciousness of Taiwan's marine environmental resources through the actions of protecting the ocean.
Heping Island Park: Island Escape Room Puzzle

Heping Island Park has been ISO20121 sustainable public event management certified for two consecutive years for training local staff and encouraging suppliers and collaborators to improve their awareness of sustainable activities and take responsibility for sustainable development. Beginning locally and featuring geography and history, the park promotes innovation and development opportunities for local industries. (English language tours need to be reserved in advance.)
A 50-minute guided tour of the park will introduce its sustainable adaptations. Next a 1-hour Island Escape Room Puzzle activity that integrates business, rock and geologic landscapes, and VR technology to achieve a zero-waste, zero-impact tourism activity. Through this unique educational and recreational experience, guests can learn about local characteristics, geology and preservation methods undertaken by local residents.
With the assistance of the Local Life Industry North District Consultation Center of the National Development Council, local creators are invited to station themselves at Zhengbin Fishing Harbor to create works that bear a human touch and provoke thought on various issues through the use of artistic media such as illustration, video, plants, and photography. Integrating with local businesses to apply sustainability to local areas, the public is encouraged to visit and experience the hidden corners of Keelung through the format of Museum without Walls. (English language tours need to be reserved in advance.)
Through a 40-minute tour of local neighborhoods, guests can learn about the creative changes and efforts by local youths in preserving and promoting local culture. Next, a 1-hour DIY marine wind chime activity will involve picking up marine debris, sorting it, and repurposing it into wind chimes.
Maling Recreational and Agricultural Zone: Small Farmstead Experience

Keelung City Government directed the implementation of a rural regeneration project, advocating for a non-toxic and refined agricultural industry through community integration, building a low-carbon agricultural demonstration village featuring diverse in-depth experiences, friendly agriculture and healthy catering, and promoting native Keelung yam, so as to stimulate pride and commitment among village community residents, build characteristic landscapes, and drive diversified sustainable development. The yam of Keelung is an endemic species in Taiwan and a main crop of the Maling Recreational and Agricultural Zone. (English language tours need to be reserved in advance.)
A 50-minute guided tour will introduce heritage sites and history of the local area, describing government efforts in assisting the local community with transforming into a low-carbon demonstration village by utilizing local agricultural products and repackaging. Next is a 1-hour yam picking and glutinous rice ball experience, which will introduce a day in the life of a local small farmer, offer a taste of unique cuisines made from the endemic species of yam unique to Taiwan, and guests may choose to adopt a yam crop.