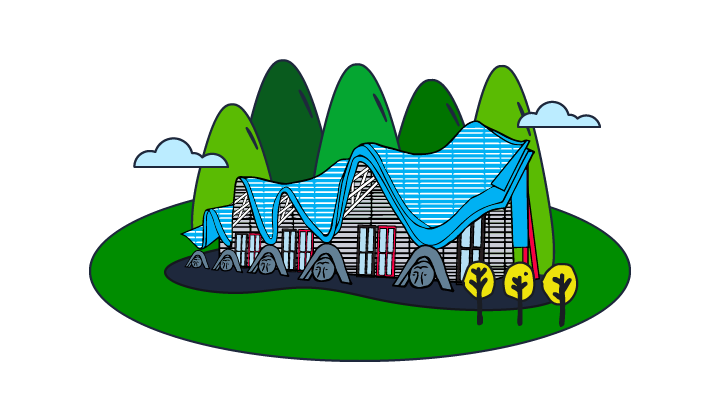 Breeze and Heritage of the Pacific Ocean
This two-day tour features indigenous cultural and creative industry settlements that consolidate local creative energy, youth and agriculture for a journey of healing the body and mind.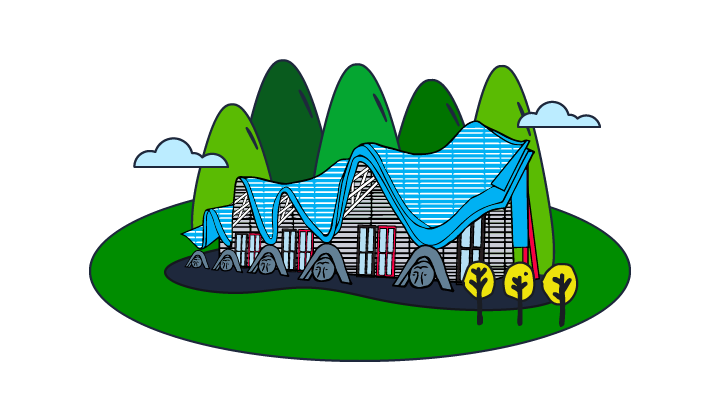 Taitung Indigenous Cultural and Creative Industries Park
The venue has a meeting room with capacity for 35 to 700 people and a semi-outdoor plaza. The Park is home to three major industries: indigenous cultural and creative design, music video, and friendly agriculture. A variety of artistic activities converge here, and a variety of hardware and equipment is available for business and group meeting itineraries.
Address: No. 82, Tiehua Road, Neighborhood 10, Xinxing Village, Taitung City, Taitung County
Website:
https://tticc.taitung.gov.tw
Tjuabar Tribe: Paiwan Wood Carving Experience

Located in Daren Township, Taitung, the Tjuabar Tribe is somewhat isolated from the world and hidden within the embrace of the mountains. The Sapari Culture and Art Studio of the tribe carries forward the wood carving crafts of their forefathers. Guests can admire works of wood carvings that bear memories unique to the tribe and acquire knowledge and skills for sustainable development, learning the contributions that culture makes to sustainable development. (English language tours need to be reserved in advance.)
A 1-hour environmentally friendly experience tour will start with visiting tribe merchants and getting to know the local history and culture. Learn stories about the Paiwan people featured in the works by the tribe's world class wood carving masters of the tribe. In the next 50 minutes, guests can learn basic wood carving skills from the craftsmen to create their own wood carvings. Sapari Culture and Art Studio is committed to carrying forward the craft of Paiwan wood carving, and also preserving the traditional wedding ceremony of the Paiwan people, contributing to efforts to protect and defend the world's cultural and natural heritage.
Atolan Tribe: Traditional Amis Wine Brewing Experience

The regional platform built by local tribes in Taitung is committed to carrying forward Amis culture through its physical exhibition and sales base, and guests can learn about the process and cultural origins of traditional Amis wine brewing here. (English language tours need to be reserved in advance.)
A 30-minute guided walking tour will explain how the Atolan Tribe leveraged local resources, such as stories of people and unique landscapes, and turned them into tourist attraction content, plus how they worked with local village women and stores to build sustainable business models and create employment opportunities. Next is a 1.5-hour Amis wine brewing experience that will take guests through the steps of reporting to ancestors and the production process. After the experience, guests may return to the tribe's store for souvenirs unique to the tribe. The effects generated can promote positive economic, social and environmental ties among urban, suburban and rural areas, enhancing national and regional development and planning.
The Small Village Far, Far Away: Essential Oil Mixing Experience

Like many remote areas in Taiwan, Shangde Village is facing economic decline and loss of manpower. The Small Village Far, Far Away is committed to achieving the common vision of shared prosperity through the "three livelihoods" of environment, production and life as advocated by the Satoyama Initiative. In terms of environment, it strives to maintain ecological diversity; in terms of life, it aims to multiply and grow the production capacity and incomes of rural villages; and in terms of production, it aims to replace chemical components with natural ingredients, so that products may return to nature after use without causing any damage to the earth. (English language tours need to be reserved in advance.)
A 30-minute guided tour of the herb garden will teach about the local history, natural environment, and knowledge of herbs, followed by planting an herb seedling to symbolize the sustainability of the herb garden. Next is a 30-minute herb garden yoga experience to enjoy a moment of peace while facing Taiyuan Glen, relaxing the body and mind through breathing and immersing in the beauty of the earth. In the final 1 hour, guests will learn about essential oils and the basic knowledge of mixing them. After the essential oil mixing experience, guests can have a taste of local herb tea and afternoon snacks. They can also take home an exclusive bottle of essential oil of their own to keep the scent of Taitung a part of their daily life through its fragrance.
Rice County School: Rice and Millet Hunting Experience

Rice County School is committed to promoting rice food education and has developed a "rice and millet hunting" experience in collaboration with local villages, closing the gap between people and land through food and cultivating their identification and connection with local ingredients. (English language tours need to be reserved in advance.)
A 30-minute guided tour of the environment will introduce the Guanshan rice culture from the perspectives of preservation and environment. Next will be a 1.5-hour guided tour of Kamcing Village, famed for the traditional Bunun festive song "Pasibutbut" for celebrating crop harvests. Guests will then take part in a trap making experience at Maciang's Shop, and a team building activity will be integrated into an archery experience where winners will receive a gift of rice and millet. The final stop will be Kaiana Studio, where guests will take part in a millet experience to learn about crop scheduling arrangements of indigenous people and the techniques of millet shelling. After the activity, guests can have a taste of millet cuisines, and children of the Bunun Tribe will teach guests the festive song "Pasibutbut" for celebrating crop harvests. The economic benefits generated from the experience can help promote development-oriented policies to support production activities and create suitable employment opportunities.