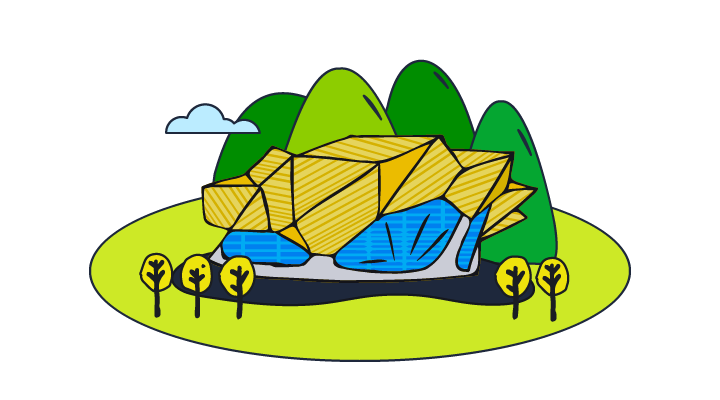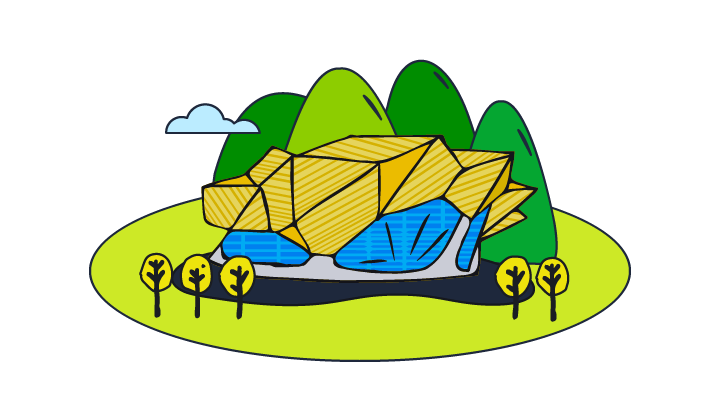 Secret Garden of Urban Life
This trip introduces Taipei, showing how the vibrant city filled with vitality has sprouted from local history, culture, enterprise and industry in a rapidly changing world, stepping onto the world stage.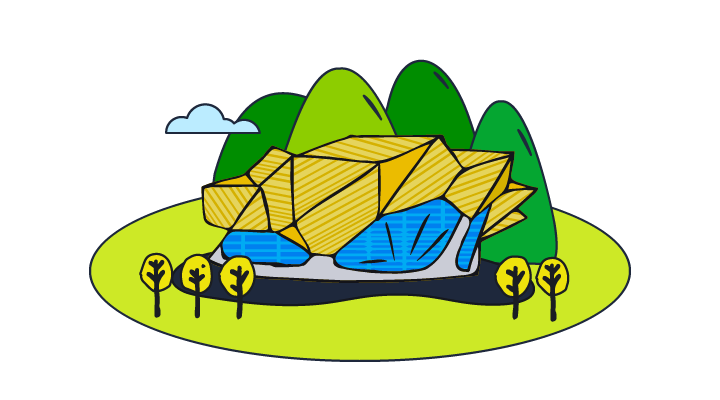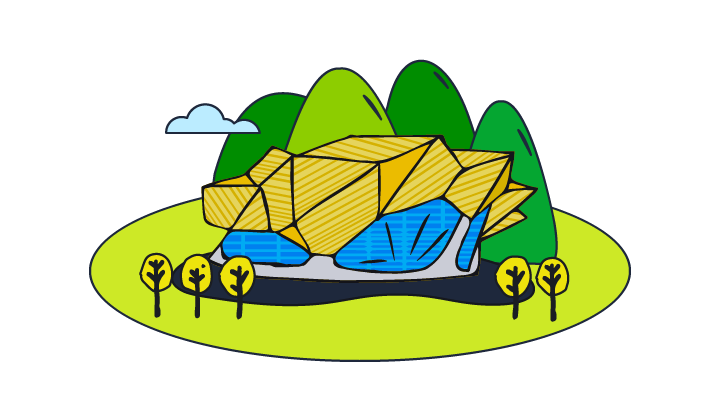 Taipei Music Center is a gathering place for pop music and pop culture with the aim of cultivating musical talent in Taiwan. It is equipped with a performance hall, cultural center, industry zone and other functional venues, and has a convention and exhibition venue with a capacity of 5,000 people.
Address: No. 99, Section 8, Civic Boulevard, Nangang District, Taipei City
Website:
https://tmc.taipei/

This tour is designed to promote sustainable tourism while also enabling guests to learn more about the multi-faceted history of Taiwan. Composed of old houses that span 80 years of history, Qingtian 76 is a popular site for seminars, exhibitions and market fairs. Local businesses are invited to open up shop here and provide a variety of experiential activities.(English and Japanese language tours need to be reserved in advance.)
A guided tour connects nearby attractions to form a sightseeing belt. First will be a 30-minute guided tour of refurbished old houses and the surrounding community to learn about how locals revitalized the area. Then a 30-minute "birthday ranking challenge" will be held; winners will receive a beautiful hanging charm. Afterward, guests will be taken to the wall of flowers outside the venue to locate the flower that corresponds to their birthday and learn about their personality traits. Following, there will be a Sola Wood Flower fragrance diffusion experience for 1 hour to create a custom fragrance with flower essences from around the world.
Songshan Cultural and Creative Park: Designer Experience

Revitalization of heritage sites can contribute to a city's sustainable development, reduce energy consumption and add value to the environment. Often becoming the lungs of the city, such sites also take on the roles of microclimate regulation and environmental education, forming a brand new urban cultural landscape and sustainable development to achieve sustainable cycles.
A 1-hour guided tour of the Park will show how old boiler rooms and a cigarette factory were converted into a cultural and creative base with 85 years of history, plus how the local area is being developed into a green and sustainable area, promoting green consumption behaviors, supporting domestic brands for a circular economy, and accommodating a variety of local enterprise booths. Next is a 3-hour designer experience using scrap fabrics to make a material creation with the assistance of professional sewing teachers and industry grade sewing machines, giving scrap fabric a new lease on life while being immersed in the design and recycling process. The resulting products made from recycled fabric can be sold online for charity and proceeds donated to vulnerable groups, fully putting the spirit of sustainability into practice.